I picked up Hand writing engine from BogojiIME.
Just like a plug-in for the Atok.
Because Hand Writing of Atok for Pocket PC on WM5 is too small to use !
Also Atok for Windows CE doesnt have any hand writing engine.
Now you got hand Writing! Its named [Hand Job] as your like!
Good sound, right? Working with both of Atok for Pocket PC and Atok for CE.net
Its small Plug-in for Atok. Just 2MB (Who said still large? i gonnna kill you!)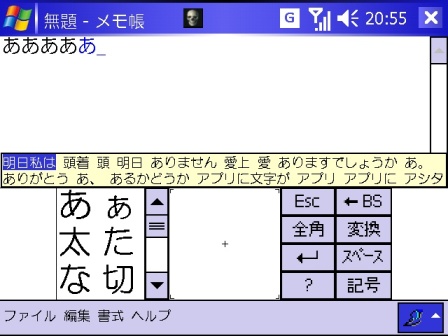 ↑Hand Job No,1
↑Hand Job No.2
Enjoy!